Golf is a popular sport now in America that there are more and more people are taking in this sport. The game seems to be quite boring at first as it seems slow and only suitable for business people.  This is of course, not true. Like any other sport, it is very challenging on its own and requires the players to have a certain appropriate set of equipment and clubs as well as a certain set of techniques in order to play this game well.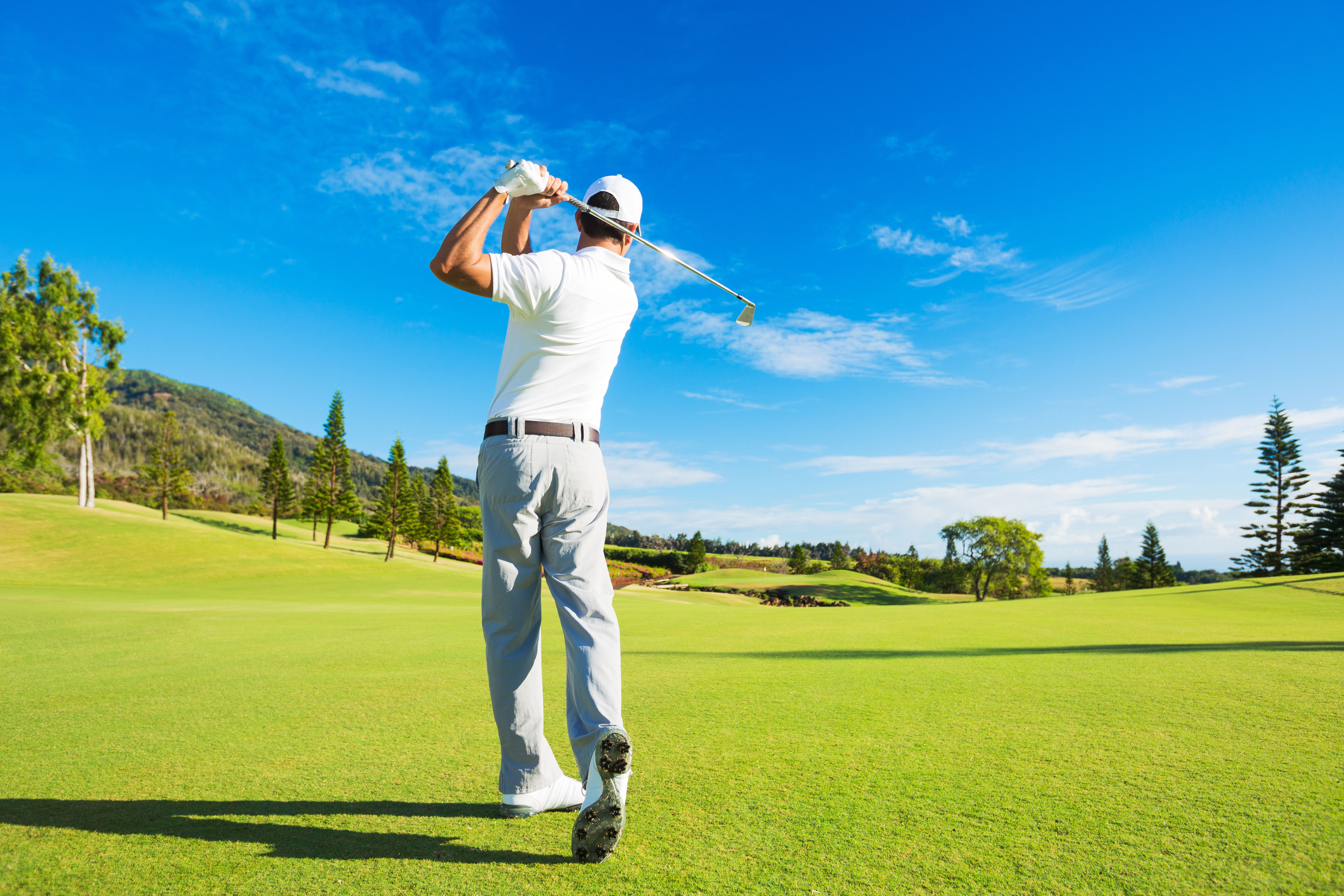 For most of the beginners, when they start playing golf, there are various mistakes that you could make on the course field. This comes from incorrect postures, incorrect calculation of distance as well as incorrect power put into the swing.
One of the most common shot that you can see in every single amateur is a
golf slice
. A slice happens when you swing too far to the right if you are a right handed. In this case, the ball will be shot with much energy and often land in undesired place.
The most common cause of a golf slice is a weak grip as well as a poor set up.
Therefore, in order to fix a golf slice, you need to adjust your posture, your stance as well as your grip and your set up.
Only after you can correct your grip
are you able to play the game well.
Here is how you can correct a golf slice:
1. Adjust the Grip On the Golf Club
This is the first area you need to fix when you want to prevent a golf slice. If you are a left handed, you should turn to grip to the right. Do the opposite if you are a right handed person. You should place the grip among your fingers. Position your grip in a way that you could be able to see two joints of your fingers when you look down to the club. If you think that you are making a big slice, you need to make sure you are able to see 3 joints of your fingers when you look down.
Make sure the grip is not too tight. Grabbing too tight is the common mistake when you are too nervous so relax and take time before each of your shot to make sure you hold your club just right. When you feel any tension in your wrist, it means that you gran too tight. Hold on to your club tight enough so that you have the control all over your club during each swing.
If you are holding the club with the left hand, the index finger and the thumb should form a V shape towards your right shoulder.
2. Make A Swing
In the next step, you should swing by pull the golf club further behind your back. You should swing as far as you can see the left shoulder from your chin.
And then you can do the backswing until your left shoulder is under your chin. Make sure you do it right will guarantee an inside to outside path.
When you do the swing, make sure you also follow the path from inside to outside. Position your club so that you can see the square of the club face
At this point, remember to position the club face right to prevent open club face at impact.
3. Correct Your Posture
You may be surprised to know that the way you stand could affect the game greatly so make sure you correct your stance properly. You should stand straight with your shoulders feeling relaxed and comfortable. You should open your feet so that they can match the shoulder. Also make sure your head facing forward and your eyes can see the ball clearly.
After all, golf is a competitive and challenging sport that requires both of your patience and precision. Before each shot, you have done so many things as calculating the distance and planning the way to the target, don't let a golf slice ruin all your efforts. Remember that practice makes perfect so keep on trying, you will get better pretty soon.